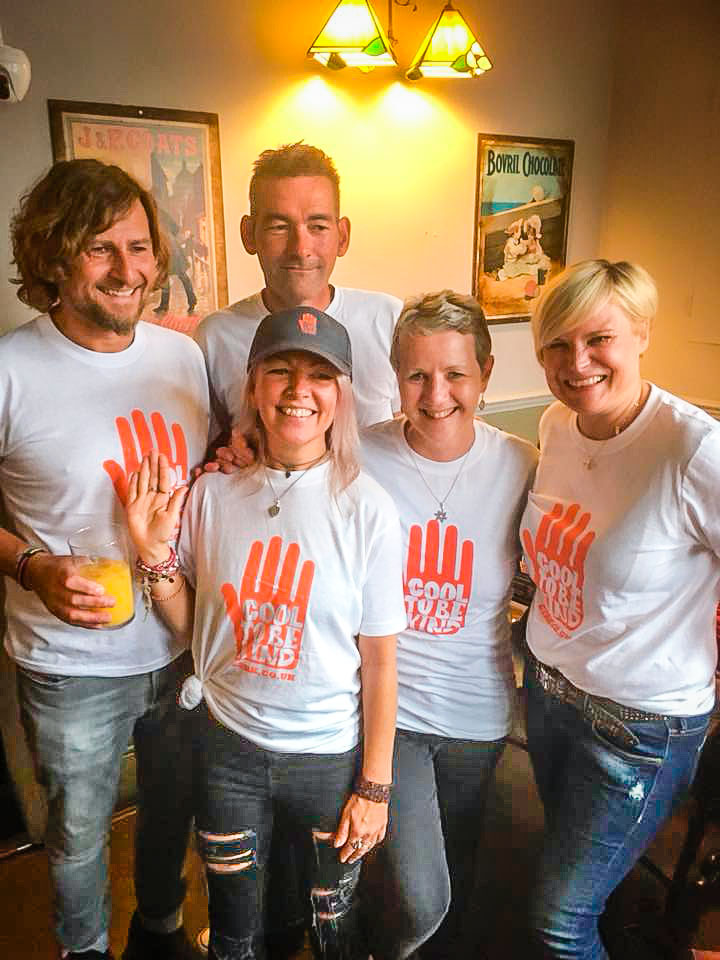 In 2015 the Rucksack Project was launched in response to the growing number of rough sleepers on our streets. The Project was a huge success with over 300 rucksacks being donated. By 2017 this number had grown to 400.
Check the rucksack project here
After our second Rucksack Project event in 2016, the group decided to widen the scope of support with an intention to achieve more and so 'Cool to be Kind' ("C2BK") was formed. We also began working with other outreach groups involved with providing help to rough sleepers on the streets.
Cool to be Kind was founded by five volunteers – Marion Booth, Jo Hindley, Kellie Jones, Brian McGovern and Dan Skeates. Kellie, after an immeasurable contribution, moved on to other ventures. Brian, sadly died in 2022, which was devastating news for Cool to be Kind and the Chelmsford community. He was such a passionate advocate for helping homeless people and his unbridled drive and passion led him to become a key figure locally in this domain.
To date Marion, Jo and Dan have been joined by Laura Neilson, Julia Best, Louise Bruder, Rev. Julia Lacey, Seb Britton, Helen Wilkerson and Giovanni Reniero, who work, each in their differing fields of expertise, to drive Cool to be Kind towards helping the homeless and vulnerable of the local community. Cool to be Kind is proud of its growing number of volunteers and their immense kindness. From the 'Kind Food' and 'Warm Hearts for Cold Hands' outreach, 'Street Support' development, to our administration, marketing and accounts, we would be nothing without our volunteers. It truly is 'Cool to be kind'!
Marion Booth
Marion is a co-founder of C2BK and a therapeutic counsellor; she also has experience of working with homeless adults in a supported housing scheme. Marion will be supporting Laura with the finance side of Cool Collaborations.
Jo Hindley
Jo is a co-founder of C2BK and works full time as a Legal PA in London.  Jo's administrative and organisational skills are put to good use for C2BK by being responsible for the administrative side of the project.
Dan Skeates
Dan is a co-founder of Cool to be Kind, overland adventure traveller and life coach. Representing Cool to be Kind, he currently chairs the Housing First sub-group which is part of the 'Chelmsford Single Homeless and Rough Sleepers forum', and is working on the 'Cool Collaborations' project with Laura.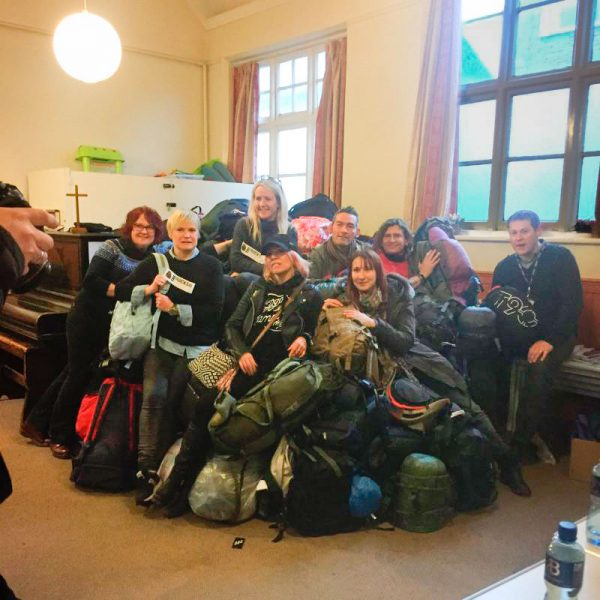 Our Facebook page has been at the heart of our social media communication from the very beginning. By 2017 it had noticeably grown in popularity and we began sharing our resources with other homeless support groups in Essex, Cambridge, Suffolk and London.  We also began to highlight the reality of the homeless situation to the wider public.
We have been successful in forging links with other groups and organisations.
As we evolved, C2BK established two main aims:
1. To support rough sleepers by providing much needed equipment and provisions.
In this respect we currently collaborate with a wide variety of outreach groups, schools, services and organisations. Provisions include amongst others; tents, sleeping bags, clothes and other items as the need arises
2. To highlight and lobby/drive for systemic change
With the change in the Chelmsfrod City Council administration of 2019, Cool to be Kind initiated a more constructive and productive dialogue with the local government. As a result, discussions were facilitated between charities, outreach support groups, and other organisations dedicated to supporting the homeless in the Chelmsford area. The primary objective was to enhance support services and foster systemic change within our city. Recognising the importance of collaboration, the Council took the initiative to host the 'Chelmsford Single Homeless and Rough Sleepers forum,' a platform that brought together all the above mentioned groups. This fruitful engagement resulted in the creation of the 'Housing First sub-group,' which is chaired by Dan. The sub-group aims to explore effective strategies and work towards the implementation of initiatives that address homelessness and provide sustainable housing solutions.Housing First in our City.
In March 2020, Cool to be Kind became increasingly concerned about the financial struggles faced by vulnerable individuals during the COVID-19 pandemic lockdown. In response, Brian McGovern initiated a local project known as the 'Food Bench' or the C2BK Community Bench, which was situated on Moulsham Street, Chelmsford. Generous food donations were contributed by Marks and Spencer, other supermarkets, and the general public.
Presently, Cool to be Kind volunteers collect donated food from Marks and Spencer, which is then distributed to the "Little Free Pantry" in Chelmer Village. You can find detailed information about the food distribution schedule on the live Food Rota available on Street Support Chelmsford. . Additionally, the food is distributed to our outreach group, Warm Hands for Cold Hearts, every Wednesday evening outside Chelmsford library to provide nourishment for the homeless and vulnerable individuals within our community. We extend our heartfelt gratitude to our dedicated volunteers, Warm Hearts for Cold Hands, Streetfood, and the Parish Church of the Ascension with All Saints in Maltese Road, whose kindness and commitment are instrumental in making these services possible.