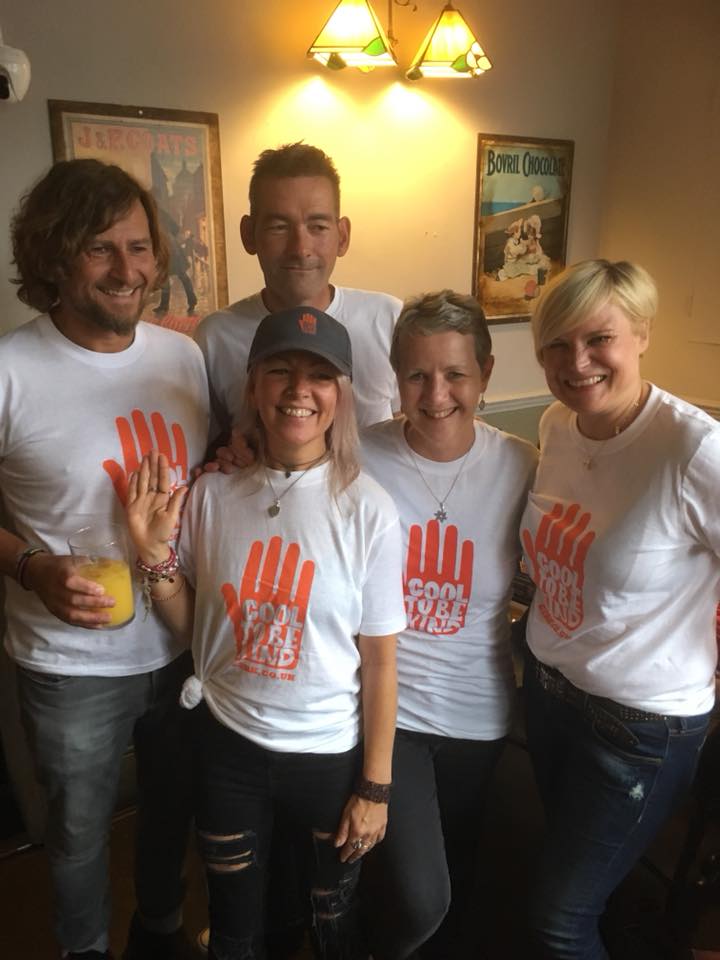 In 2015 the Rucksack Project was launched in response to the growing number of rough sleepers on our streets. The Project was a huge success with over 300 rucksacks being donated. By 2017 this number had grown to 400.
Check the rucksack project here
After our second Rucksack Project event in 2016, the group decided to widen the scope of support with an intention to achieve more and so 'Cool to be Kind' ("C2BK") was formed. We also began working with other outreach groups involved with providing help to rough sleepers on the streets.
Cool to be Kind was founded by five volunteers – Marion Booth, Jo Hindley, Kellie Jones, Brian McGovern and Dan Skeates. Brian and Kellie, after an immeasurable contribution, have moved on to other ventures.
Marion Booth
Marion is a co-founder of C2BK and a therapeutic counsellor; she also has experience of working with homeless adults in a supported housing scheme. Marion will be supporting Laura with the finance side of Cool Collaborations.
Jo Hindley
Jo is a co-founder of C2BK and works full time as a Legal PA in London.  Jo's administrative and organisational skills are put to good use for C2BK by being responsible for the administrative side of the project.
Dan Skeates
Dan is a co-founder of Cool to be Kind, overland adventure traveller and life coach. Representing Cool to be Kind, he currently chairs the Housing First sub-group which is part of the 'Chelmsford Single Homeless and Rough Sleepers forum', and is working on the 'Cool Collaborations' project with Laura.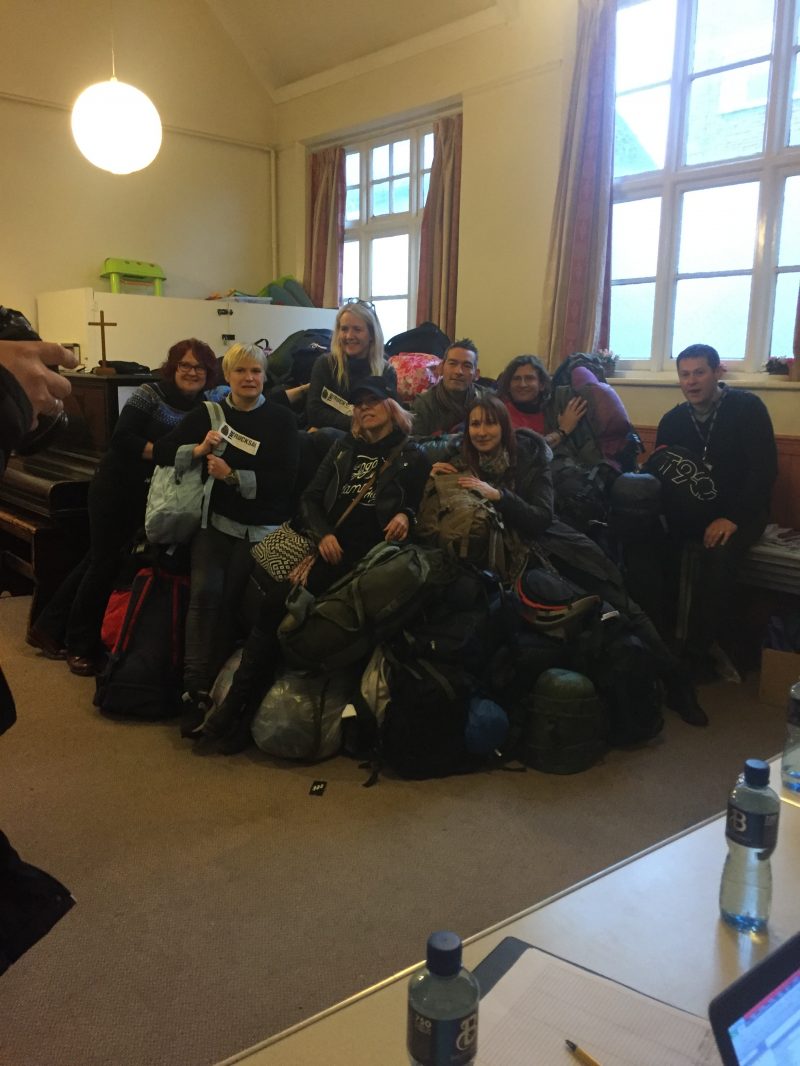 Our Facebook page was at the heart of our communication from the very start. By 2017 it had grown and we were sharing our resources with other homeless support groups in Essex, Cambridge, Suffolk and London.  We also began to highlight the reality of the homeless situation to the wider public.
https://www.facebook.com/TheRucksackProjectChelmsford
We have been successful in forging links with other groups and organisations.
As we evolved, C2BK established two main aims:
1. To support rough sleepers by providing much needed equipment and provisions.
In this respect we currently collaborate with a wide variety of outreach groups, schools, services and organisations. Provisions include amongst others; tents, sleeping bags, clothes and other items as the need arises
2. To highlight and lobby/drive for systemic change
In 2019 Chelmsford City Council administration changed and C2BK began having discussions with the new administration.  As a result, collaborative talks with charities, outreach support groups and other organisations involved in supporting homeless people began taking place with the aim of providing better support and systemic change in our city.  The Council hosted the 'Chelmsford Single Homeless and Rough Sleepers forum' to bring together all these groups.  This resulted in the 'Housing First sub-group', which Dan chairs, with the aim of looking at how we can work towards implementing Housing First in our City.
When the pandemic hit in March 2020, we had to look at ways of adapting how we could help the vulnerable.
We were concerned about the number of vulnerable people struggling financially during this time and, as a result, Brian launched a new local project, the 'Food Bench', or more commonly known as the C2BK Community Bench, which was situated in Moulsham Street, Chelmsford. Food is donated by Marks and Spencer and other supermarkets as well as by individuals. This has now evolved and donated food is collected by Cool to be Kind volunteers from Marks and Spencer's on Monday, Wednesday, Friday and Saturday evenings and distributed to two "Little Free Pantries" in North Avenue and Chelmer Village. The collection and distribution of food is running with the help of volunteers from C2BK, Streetfood and the Parish Church of the Ascension with All Saints in Maltese Road. We are currently thinking of expanding the project to include more pantries in those areas of our city where there is most need.